Pour allier l'enseignement à la technologie, votre établissement nécessite bien plus qu'un appareil ou un service. Your school deserves a complete solution. Discover how Windows wins in the classroom. Nous recommandons Windows 10.
Shop a wide variety of Windows 10 devices starting at $269.
CDW and Microsoft Education want to empower your institution to stay productive while teaching or learning, from anywhere.

Contactez votre gestionnaire de compte,
or give us a call
Composez le 1 800 972-3922
Stretch your budget with affordable devices starting at $299 and
Microsoft 365 Education
Choose from a range of ruggedized Windows 10 laptops and 2-in-1s that are easy to configure, built for rigorous use, and last all day – with cloud-based software that manages and protects devices, users, and apps.
Windows 10 devices meet every usage case and budget – Starting at $269
Use your favorite desktop OR application, work online or offline, be compatible with USB peripherals
Meet your school's Microsoft software needs via a single Microsoft 365 licence
Take advantage of Student Use Benefits – licence 100% of faculty and staff – student licences are free
Setup, deployment and management made easy with Intune for Education
Manage more devices from a single web-based interface – works with MacOS, iOS & Android*
Flexibly manage policies, Windows updates, applications, users, devices and licences
Provide a simple, single sign on for all users
Collaborate in real time with Microsoft Teams
Office365 can help prepare students for the jobs of today and tomorrow*
Nurture much needed soft skills; Collaboration, Creativity, Critical Thinking and Computational Thinking with Minecraft Education Edition and more...
Create inclusive and accessible classrooms – with tools like immersive Reader
Windows Defender SmartScreen helps protect students from unsafe websites and downloads
Multi-Factor Authentication adds an extra layer of security
Built in threat protection – Windows Defender anti-virus helps detect and block malware
GARTNER 2019 – Microsoft is a leader in Endpoint Protection Platforms Security***
EdTech Made Easy
with CDW
CDW Canada comprend les besoins technologiques des établissements d'enseignement. Nous pouvons satisfaire votre échéancier et votre budget pour la conception et la livraison des solutions. Grâce à notre collaboration avec des partenaires de tête en matière d'appareils, de logiciels et de services, nous créerons une solution qui conviendra à votre établissement. Faites que votre établissement scolaire continue de fonctionner de manière efficace et sécuritaire grâce à des solutions de gestion pour tous vos appareils, services, outils et plus encore.
The Future of Learning -
the Class of 2030
Read about the class of 2030 and the role technology will play in the student-centric education system of the future.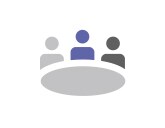 Include students at no extra cost when you purchase Microsoft 365 Education for educators, faculty, and staff.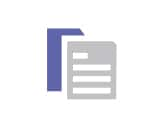 Microsoft provides 5x more integrated assistive technologies than comparable platforms FREE of charge.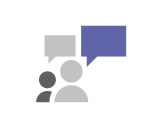 Ideal for remote or classroom learning whether online or offline, supporting the widest range of Windows or Web apps.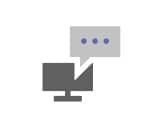 Intune for Education is cost effective and provides cross-platform support with multiple enrollment options. Manage devices quickly through a fast and easy set-up wizard.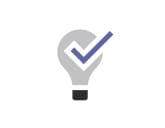 Windows 10 Professional provides powerful built-in protection for data, devices, and users, securing info and identities even on lost or stolen devices.
Zero touch deployment/ Windows Autopilot
CDW Autopilot allows you to deploy and configure your Windows 10 device over the internet with no admin interaction.
Windows Virtual Desktop Pilot
Allows clients to easily and securely test the Windows Virtual Desktop from anywhere. We're here to help you simplify complex solutions.
Communiquez avec votre gestionnaire de compte ou appelez-nous.
Composez le 1 800 972-3922
Contactez votre gestionnaire de compte,
ou appelez-nous. 
Composez le 1 800 972-3922