Scale Computing's Edge and Data Center Solutions
A single solution for your IT infrastructure with cloud-like simplicity and performance.
Together, Scale Computing and CDW bring you virtualization technology that saves you time and money.
Scale Computing is a leader in edge computing, virtualization, and hyperconverged solutions worldwide. SC//Platform eliminates the need for traditional virtualization software, disaster recovery software, servers and shared storage. The SC//Hypercore software is self-healing, automatically correcting infrastructure problems in real-time, enabling applications to achieve maximum uptime. When ease-of-use, high availability and TCO (total cost of ownership) matter, Scale Computing Platform is the ideal infrastructure solution.
HC3 Hyperconvergence Solution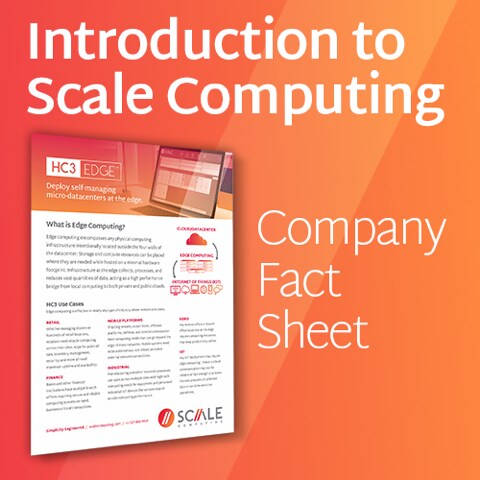 Introduction to Scale Computing
What you need to know about the company relentlessly simplifying IT infrastructure.


En savoir plus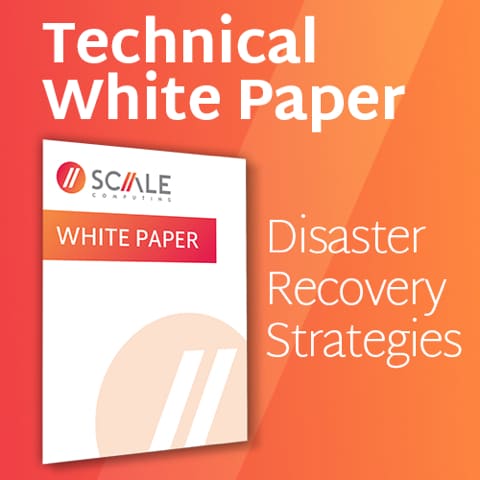 Disaster Recovery Strategies
At Scale Computing, we build all of our solutions with three primary considerations: simplicity, scalability and availability.

En savoir plus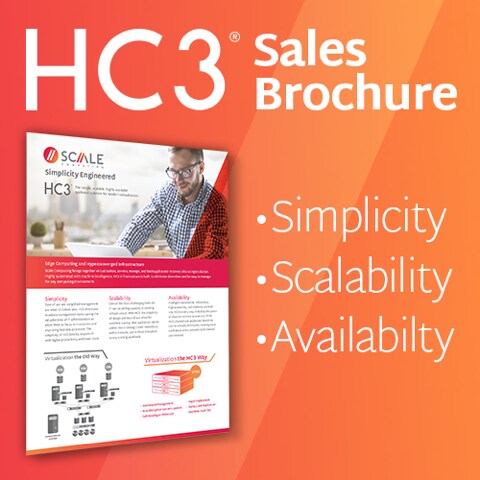 Scale Computing Sales Brochure
HC3: The simple, scalable, highly available appliance solution for modern virtualization.


En savoir plus
HC3 Edge Infrastructure Solution
Scale Computing Partner Community Overview
Learn more about Scale Computing's Partner Community and how you can benefit from signing up!