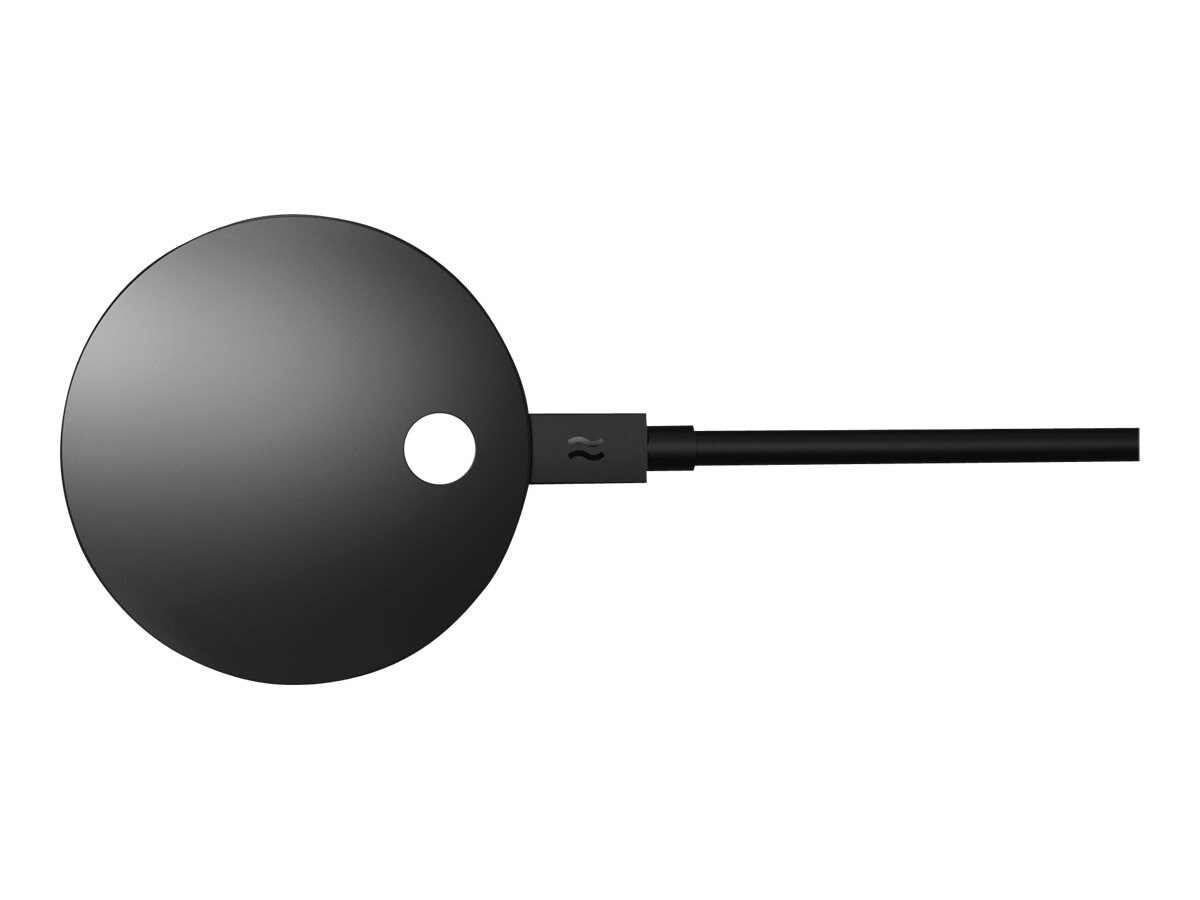 AIRTAME Wireless HDMI Adapter for Enterprises - wireless video/audio extend
N° de pièce fab. : AT-DG2 | N° de pièce CDW : 5307344 | UNSPSC : 52161605

AIRTAME Wireless HDMI Adapter for Enterprises - wireless video/audio extend
Détails du produit
Caractéristiques principales
Extension audio/vidéo sans fil
HDMI
Aucune description marketing n'est disponible.
AIRTAME Wireless HDMI Adapter for Enterprises - wireless video/audio extend is rated3.67 out of5 by6.
Rated 5 out of 5
by
ITguy82
from
Best Enterprise Mirroring Device
This is probably the best product on the market for wireless mirroring in an Enterprise environment. I have tested a lot of other solutions and the easy of use, reliability and control of Airtame beats them all.Currently have over 80 devices and will continue to get more!
Date published: 2019-07-16T00:00:00-04:00
Rated 5 out of 5
by
Max555
from
Not useful for professional meeting rooms
This works ok, if you have only internal staff. In order to install the client, you need machine rights to the laptop. Even the guest client requires that to open the required firewall ports. Airtame staff is responsive but clueless when it comes to professional It environments.
Date published: 2019-06-18T00:00:00-04:00
Rated 5 out of 5
by
markh
from
Works but there is much room for improvement.
The device works but the first-time user setup is a little more difficult than it should be. I am using Mac OS and there are more O/S permission requirements vs. competitor products. AirPlay is advertised but severely limited to displaying images. Other products allow AirPlay mirroring. Also initially had to contact AirTame support because the device could not reach NTP servers and additional configuration was required.
Date published: 2019-09-12T00:00:00-04:00
Rated 5 out of 5
by
dhoward2019
from
The best device for screen casting in a corporate setting
We have been using Airtames for several years now throughout our offices statewide. The features keep getting better, support is always prompt and the new airtame is even better than the old from a hardware perspective. Airtame listens to their customers. Even though there are cheap screen casting units on the market, the higher price for quality and universal operation is worth every penny.
Date published: 2019-07-24T00:00:00-04:00
Rated 5 out of 5
by
Bryan
from
Great Product!!
The Airtame 2 device was easy to setup using their software for Windows PCs. It streams video, powerpoints, etc without any noticeable lag. The employees at my company use iPads and iphones so the Screen Mirroring option adds a lot of value to meetings because staff can take turns showing items from their phone's wirelessly. This eliminates the obvious need of plugging and unplugging cables.
Date published: 2019-07-24T00:00:00-04:00
Rated 5 out of 5
by
JampTechnologiesIndia
from
A Superb Product
A new version Airtame 2 is out for use. Jamp Technologies is the seller for this in India. For PAN India delivery contact us at peter@jamptechnologies.com. Can ship to anywhere in the world too.ThanksPeter+91 98800 26517
Date published: 2019-07-19T00:00:00-04:00