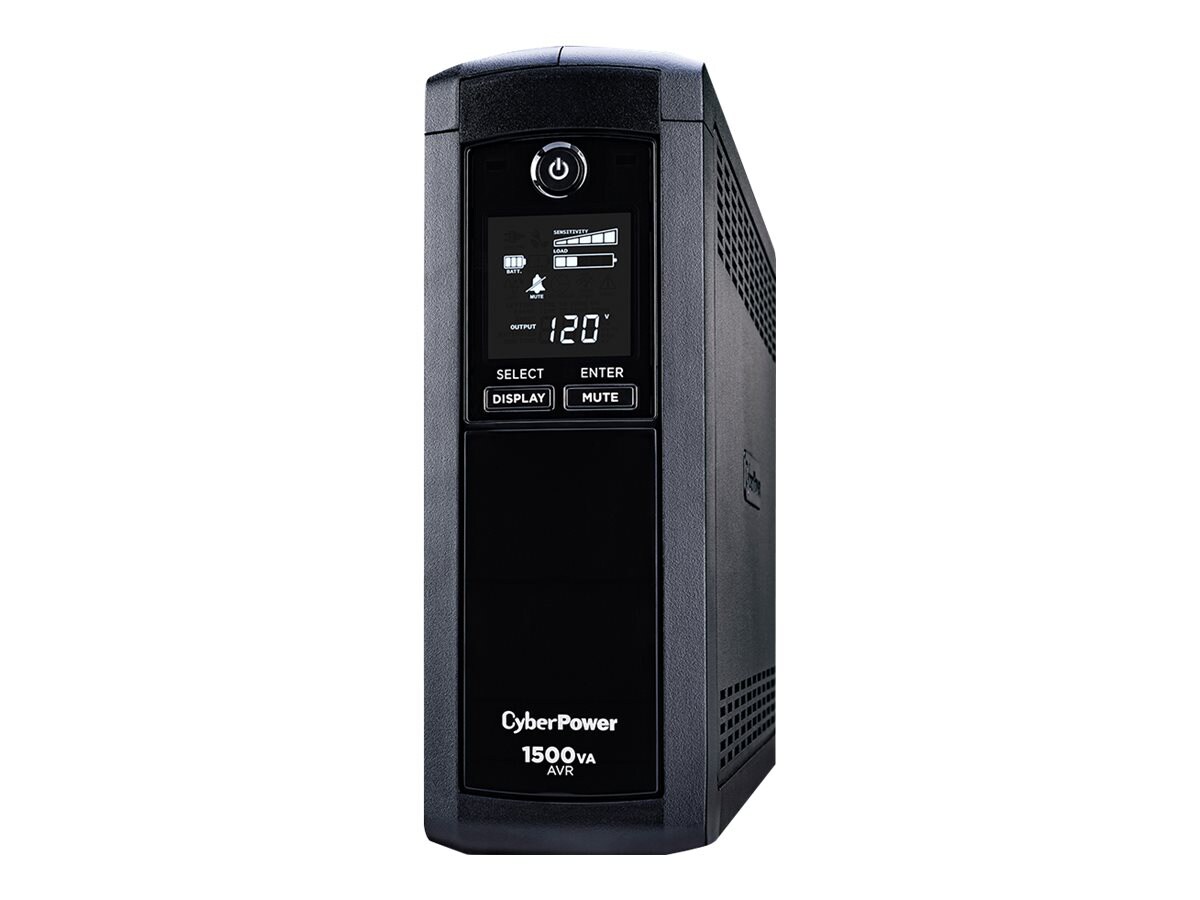 Cyber Power CP1500AVRLCD
N° de pièce fab. : CP1500AVRLCD | N° de pièce CDW : 1738035 | UNSPSC : 26111701
Aperçu du produit
Aucune description marketing n'est disponible.
CyberPower CP1500AVRLCD is rated4.00 out of5 by4.
Rated 5 out of 5
by
brent
from
Caused a catastrophic PC failure, company did NOT honor Connected Equipment Guarantee
After a couple months of light usage, the unit failed and resulted in the loss of my Power Supply, Motherboard, CPU and Gaming Monitor. All units connected directly to UPS were negatively affected. Furthermore, Cyberpower claims took months of jumping through hoops to tell me that they were NOT going to honor their protection guarantee.Here is a brief of my experience:My home gaming calibur PC & monitor were plugged into a Cyberpower UPS (CP1500AVRLCD). After a few months of usage, one morning the system all shutdown unexpectedly. The UPS gave an error tone, and showed 0v was passing through the unit. I powered down the unit and restarted. The unit seemed to be working again, however the PC would NOT power on. I immediately called Cyberpower tech support, and was told to file for a "Connected Equipment Warranty" given the circumstances. More details below. My response from Cyberpower, is that no evidence for surge was found and the claim has been denied. Other items in the room, including lights on the same outlet, though NOT connected to the UPS and other computer equipment also not on this UPS unit did not show ANY signs of a surge or flicker. Within a few seconds of the loss of power to the PC, the UPS began alarming with an error tone and the unit itself indicated that 0 volts were passing through, while 120v is typical, though I noted that the battery indicator showed full. I saw no other indication of a surge in the home, and believe that the UPS unit itself failed and directly damaged the equipment that was connected to it. Furthermore, it is not possible that the power supply or other PC component caused the failure, as the UPS generated an error code and both items (PC & Monitor) showed damage, indicating the common denominator is the UPS. Equipment that has been damaged includes the Power Supply, Motherboard and CPU as well as the LCD monitor. I haven't been able to fully test the RAM, hard drives or Video card, but initially they and the remaining components appear functional. In my appeals to Cyberpower I have been clear, yet they are claiming the unit showed no signs of a surge and therefore they will not honor the Connected Equipment Guarantee. There may not have been a surge that entered the unit, however the unit clearly passed a damaging signal to my PC, OR power was abruptly cut which then damaged the sensitive PC components. This is the very reason a UPS is needed, so that power outages do not damage PC equipment. Cyberpower has replaced the offending unit, with what appears to be a newer model > different housing, though similar specifications.The response from Cyberpwer has been that some other component failed, and resulted in the selective damage I'm seeing. But how can a power supply remote blow up a monitor, without affecting the PCIe lanes of MB or the Graphics card?? There is no explanation, except that Cyberpower will do anything to keep your money once they have it! Buyer beware
Date published: 2017-04-04T00:00:00-04:00
Rated 5 out of 5
by
racerx
from
This product has great features
Excellent value for the dollar. Nice features for the size and capacity.
Date published: 2017-05-24T00:00:00-04:00
Rated 5 out of 5
by
TedGuru
from
Great UPS for power users / heavy load
this is a workhorse of a UPS for a heavy load workstations, I use them for my developers, and it keeps them up and running when they need it, giving them time to save their code when there is a power interruption. I also like the LED readout that can show the remaining battery power, and quality of power being supplied. I even purchased one for home to protect our entertainment center (game console, TV, tuner, etc...)
Date published: 2018-09-05T00:00:00-04:00
Rated 5 out of 5
by
Larry
from
UPS works great!
I've used CyberPower for years and they work great.
Date published: 2017-09-05T00:00:00-04:00