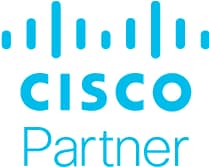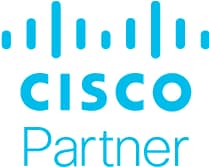 Together we can help you build an organization so agile nothing can slow it down. Seize the opportunities of tomorrow by proving that amazing things can happen when you connect the previously unconnected. With Cisco & CDW securely connects everything to make anything possible.

Integrated security across the network, cloud, Internet, email and endpoints so you can stay safer, respond faster and do more.

The data centre is expanding. Support infrastructure, go where your data goes and manage next-gen enterprise applications across your network. 

Intelligent network uses automation and machine learning to align itself with business intent to deliver continuous service, innovation and security.

Together, Cisco and CDW can deploy and scale an integrated technology strategy
to fit your business needs.
Gold-level Partnership for 5 Years
CDW has achieved a Gold certification with Cisco, the highest partner status available. Our deep Cisco expertise and close partnership allow us to deliver flawless communications solutions.

Master Service Provider Specialist
CDW Canada has become the First Canadian Partner to earn Cisco's Master Service Provider Specialization. This Specialization signifies the commitment CDW is making for our customers as it shows our goal to become the leading Cisco technology provider by acquiring virtualization capabilities, finding opportunities and helping customers migrate and converge to new service-provider technologies. Together CDW and Cisco continue to bring forward innovative solutions and services for our customers.
Gérer un service informatique efficace a toujours été difficile, mais essayer de gérer un environnement hybride de plus en plus complexe comportant des infrastructures sur place et basées sur le nuage peut être une tâche écrasante. Nos services infonuagiques gérés vous donnent plus de temps pour vous concentrer sur les résultats financiers plutôt que sur l'entretien.
Talk to a Cisco Expert for advice and custom recommendations.