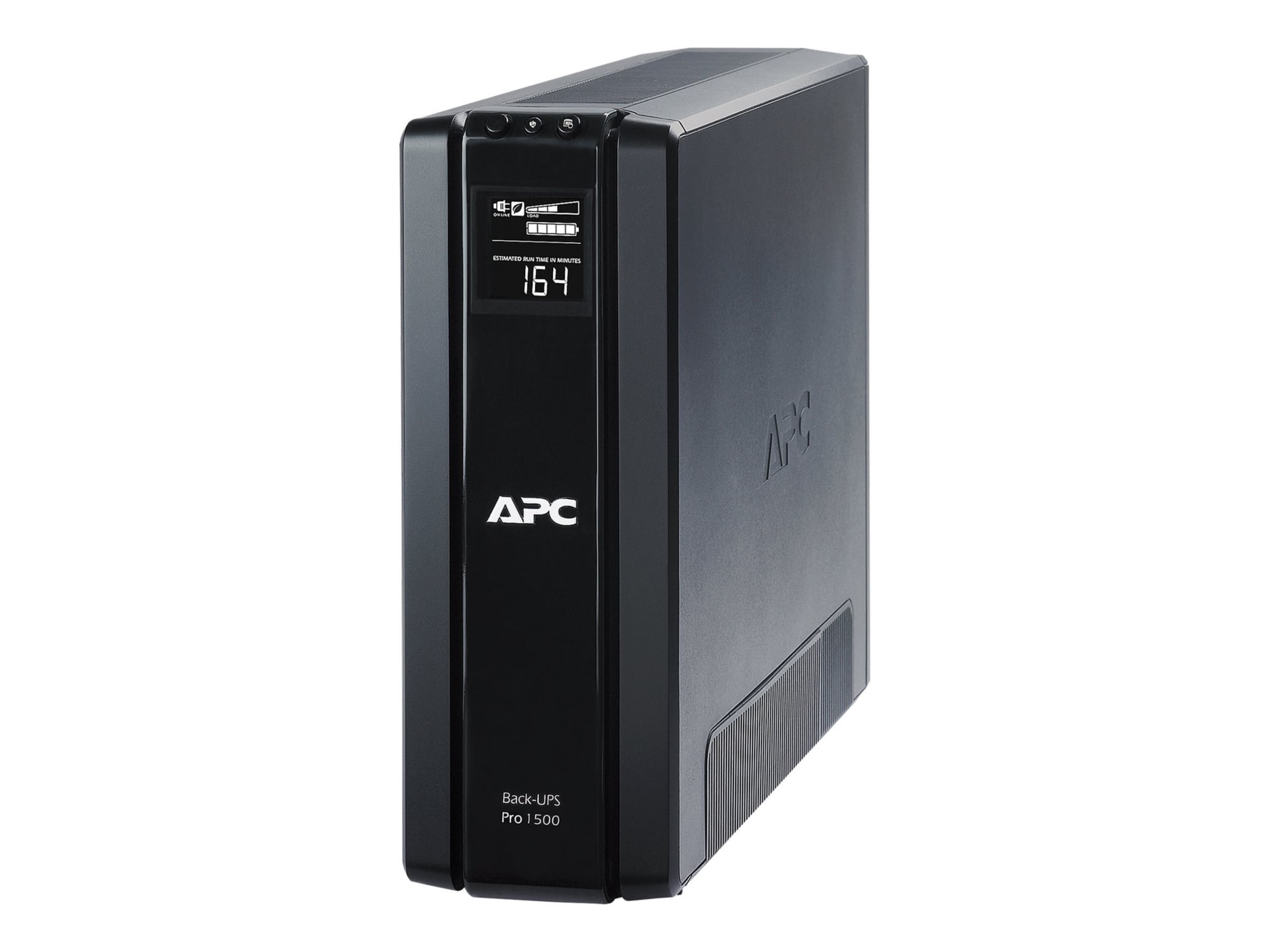 Sauvegardes Pro 1500 d'APC
N° de pièce fab. : BR1500G | N° de pièce CDW : 2155369 | UNSPSC : 26111701
Sauvegardes Pro 1500 d'APC
Aperçu du produit
Aucune description marketing n'est disponible.
APC Back-UPS Pro 1500 is rated3.75 out of5 by8.
Rated 5 out of 5
by
CDWBUYER
from
APC Back-UPS Pro 1500VA UPS Dropping like flies
We have over 300 sites with these UPSs. They seemed to be a good product until about 8 months ago. Recently we have had 50% them fail in the first few months with a error code F02. The UPSs are in remote offices where there are no technical resources. CDW will not replace them, we have to go through APC. APC will not send out a replacement unit until they receive the old one back. This leaves our equipment unprotected for a month while the transaction takes place. Also we put a burden on our customers to assist with troubleshooting or hire a technician to make 2 visits to the remote office.
Date published: 2016-10-17T00:00:00-04:00
Rated 5 out of 5
by
Cesar
from
This product has great features
This product provides battery status and load on a display.
Date published: 2017-08-23T00:00:00-04:00
Rated 5 out of 5
by
CateMacD
from
Reliable and easy to use
I have been using APC power backups for over 15 years and have yet to be disappointed. The units are reliable and easy to install. However expectations have to be reasonable regarding battery backup capabilities. These units are great for managing power surges, lightning spikes and brown outs. Just don't expect them to substitute for a backup generator. They will buy you enough time - 5 to 10 minutes- to save data and conduct a controlled shut down of your computer.
Date published: 2017-05-30T00:00:00-04:00
Rated 5 out of 5
by
JP50
from
Never a disappointment
This unit is just perfect to guard against power fluctuations or short disruptions when switching over to generator.. It also allows a graceful shut-down the the event of a complete power loss. I have been using APC products for fifteen years and have never been disappointed.
Date published: 2017-08-02T00:00:00-04:00