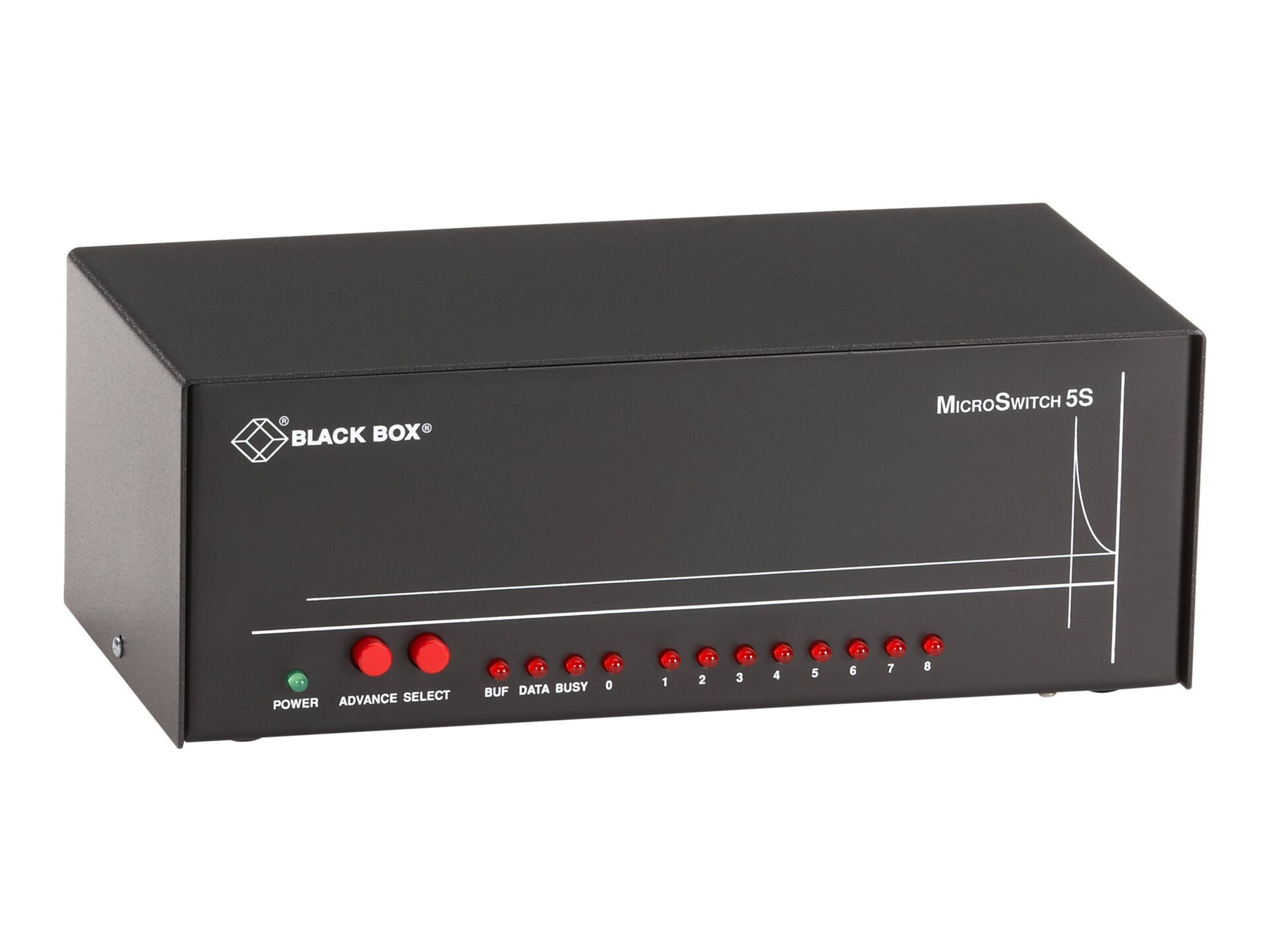 Caractéristiques techniques en un clin d'œil
Commutateur
Ordinateur de bureau
Voir tout
Connaître son équipement
No matter what the work environment is, the BLACK BOX MicroSwitch gives you the power and versatility you need from a sub-LAN without the extra expenses of network operating software, servers, and network interface cards.

To use the MicroSwitch in a sub-LAN application, just order MicroSwitch LAN Software. It does file transfer, e-mail, and more. Even without the LAN software, the MicroSwitch can spool data from several input devices (like PCs) before sending it on to printers.

MicroSwitch can also handle port contention for a host or a modem without the need for a PC. You can share hosts just by connecting terminals.

A simple status command enables you to see queued jobs by source, destination, status, priority, and length. Up to 64 jobs can be queued at once. Time-outs keep one PC or terminal from monopolizing a port. Be sure to order the appropriate MicroSwitch Adapters for your application.
Coordonnées du soutien après-vente
(800) 972 3922
,
du lundi au vendredi, de 8 h à 22 h HE