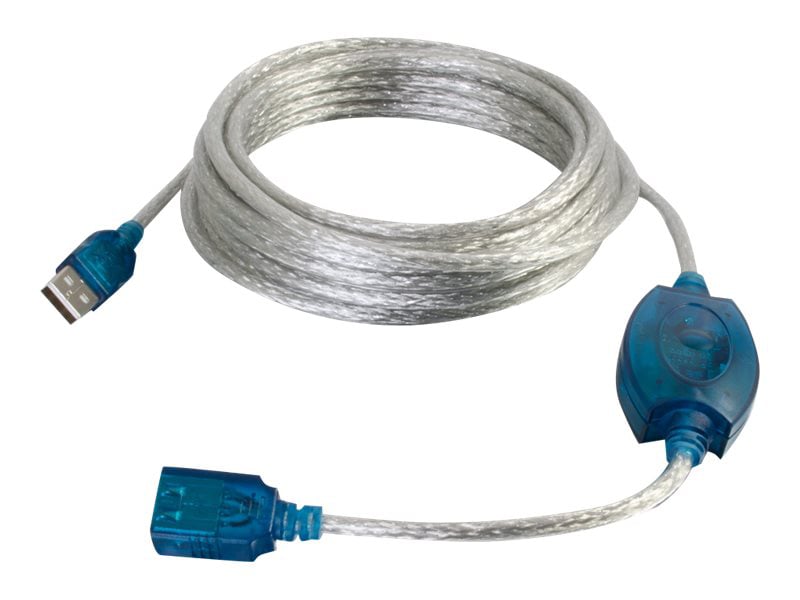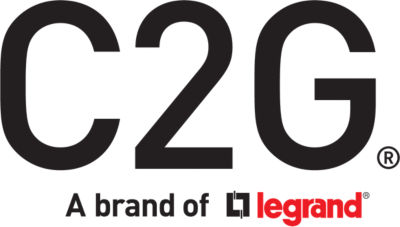 Cables to Go 5m USB 2.0 A/A Active Extension Cable
N° de pièce fab. : 39978 | N° de pièce CDW : 1378476 | UNSPSC : 26121600

Cables to Go 5m USB 2.0 A/A Active Extension Cable
Détails du produit
Aucune description marketing n'est disponible.
Cables to Go 5m USB 2.0 A/A Active Extension Cable is rated4.87 out of5 by15.
Rated 5 out of 5
by
Brad racecar
from
Decent cable for the price
The cables are used to connect several scanners and other input equipment to a centralized PC. The cables work well in our environment, I just wish the connections could be a little more robust. After connecting a few times, they seem to become flimsy.
Date published: 2010-10-04T00:00:00-04:00
Rated 5 out of 5
by
B
from
Active USB Cable
Connected the USB cable between my computer and the cable for my camera and the extended connection worked perfectly. Connection was about 19 feet and it worked as well as with just the camera cable.
Date published: 2011-07-20T00:00:00-04:00
Rated 5 out of 5
by
Jkos5
from
Awesome!
I just used two of these cables together with a 16ft camera tethering cable and had no problems at all! That's 48 FEET OF CABLE!!! I wasn't shooting quickly but, it worked perfectly. I would have given them a higher score if I had connected 5 of these together like the product says you can but I didn't need that.
Date published: 2010-09-30T00:00:00-04:00
Rated 5 out of 5
by
Tommy
from
Awesome USB cable extender
We had reception problems with our wifi modem inside our warehouse. Then we tied the modem to an 18 ft pole and ran this USB cable extender to our pc and our problems are gone! Of course, we bring it all down at the end of the day, but so far has withstood harsh winds, cold temps in the low 40s and rain/light snow flurries.
Date published: 2009-10-14T00:00:00-04:00
Rated 5 out of 5
by
auto electric guy
from
good quality & easy to use
Ease of use in routing due to flexible nature of this cable. Connections are solid and secure. I would use more if needed
Date published: 2009-10-23T00:00:00-04:00
Rated 5 out of 5
by
caddy
from
It is what I expected
I use the active Usb cable to extend mu wifi antenna to a location that gets a better signal
Date published: 2009-08-04T00:00:00-04:00
Rated 5 out of 5
by
The Baldfather
from
does the job
Allows me to run a usb wireless network adapter to my window to get signal. Does a fine job, and now I can keep my studio computer updated. No dropouts even with long run.
Date published: 2011-05-19T00:00:00-04:00
Rated 5 out of 5
by
Terry
from
Active USB Extension Cable
My company uses webcams (the webcams only have about 3' of cable attached) as cameras because they do not require battery replacement, to photograph items we removed from a house or business after a disaster such as a fire or water damage. The photos are attached to a database line item and stored together in the database for later recall if need to review condition at time received. Additionally, we use the USB extension cable with scanners to scan the same above items into a database. Without "Active" extension cables distances of over about 3' from the laptop would not be possible. Without the Active USB cables, the webcams would lockup the database. Using a standard extension cable does the same. These Active cables work great and all the delay and lockups went away when I started to use them. These cables boost the signal making data transfers sure. The cables really go through a lot of abuses before they have to be replaced, but I replace them with the same item. I tried other Active USB cables and they just did not do the job, I still had database lockups using them.
Date published: 2011-04-07T00:00:00-04:00
Rated 5 out of 5
by
Peter
from
Work very well with printer
Works very will with a printer that is very far from the computer using this USB extension.
Date published: 2009-06-12T00:00:00-04:00
Rated 5 out of 5
by
nancy nurse
from
Great product
lengthen cable for cordless mouse use for any where in room
Date published: 2009-08-12T00:00:00-04:00