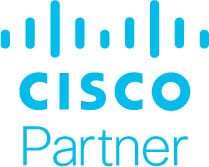 Cisco ASA 5506-X with FirePOWER Services - dispositif de sécurité
N° de pièce fab. : ASA5506-K9 | N° de pièce CDW : 3621911 | UNSPSC : 43222501
Cisco ASA 5506-X with FirePOWER Services - dispositif de sécurité
Aperçu du produit
Caractéristiques principales
Dispositif de sécurité
8 ports
GigE
Ordinateur de bureau
Aucune description marketing n'est disponible.
Cisco ASA 5506-X with FirePOWER Services - security appliance is rated2.43 out of5 by7.
Rated 5 out of 5
by
Chris
from
What was Cisco thinking?
The 5506 is supposed to be the successor to the highly regarded 5505. It fails miserably at this task. The 8 ports are interface ports only, not switch ports like the previous model. There's no "switch" like functionality at all. There's no PoE, no powering a WiFi AP or a couple phones. Those two missing features alone make this a deal breaker.Cisco should have saved the millions they paid Ferrari to design the look of the case. Then spent that money on some engineer time to make sure this device actually had the features people want.
Date published: 2015-06-01T00:00:00-04:00
Rated 5 out of 5
by
ChicagoBears
from
Improvements in all the right places
These are far more useful in small enterprise than the 5505 line were.PoE is unimportant to most @ a firewall level, as is Layer2 switching. In 99% of businesses this will get handled by a discrete switch.DMZ capability, proper L3 interfaces, and ridiculously higher throughput far outweigh this theoretical loss of functionality.
Date published: 2015-07-26T00:00:00-04:00
Rated 5 out of 5
by
cnoblenyc01
from
As long as you don't want to use the features...
it comes with "VPN", but to actually use it, you have to buy a contract.... to get the client. Went with Watchguard as the allow you to use the features you pay for.
Date published: 2017-03-05T00:00:00-05:00
Rated 5 out of 5
by
techi3rebel
from
DOA and No One Cares
I manage the network for a small business and am overloaded with projects. I received this unit but couldn't get to it right away. When I tried to install the 5506, it turns out I was shipped a defective unit but CDW and Cisco won't touch it until I purchase the SmartNet contract. Seams a bit unfair, almost like extortion, either pay us more, or be stuck with a very expensive paper weight. Thanks to you both CDW and Cisco...
Date published: 2018-03-31T00:00:00-04:00