End of Support for SQL Server 2008 and Windows Server 2008
SQL Server 2008 is going end of support 9 juillet 2019. Windows Server 2008 is going end of support 14 janvier 2020. Plan your server environment migration for business, security and compliance.

Modernize Your Server Applications and Environment

With SQL Server 2008 and Windows Server 2008 soon going end of support, you need to plan a migration that doesn't put your applications, workloads or business at risk. CDW and our partners offer the latest in next-gen, best-in-class options for seamless SQL Server or Windows Server refresh and deployment.
Ready to update your server environment?
Appelez le 1 800 972-3922
With end of support for SQL Server 2008 and Windows Server 2008 scheduled in 2019 and 2020, the deadline to upgrade is fast approaching. Avoid unnecessary security or compliance risks by migrating to Azure, upgrading to SQL Server 2017 or Windows Server 2019, or planning a combination of both approaches. CDW provides assessment and migration planning services that support you every step of the way.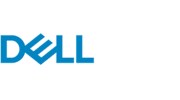 Dell EMC Ready Solutions maximize operation and application performance for SQL Server 2017. Save money, cut wait times and support nearly seven times as many customers compared to an AWS public cloud configuration or Dell EMC legacy infrastructure. Dell EMC also provides comprehensive support for hardware configuration and consulting services for prioritizing business needs, giving you significantly more for significantly less.
An HPE Gen10 server can modernize your Windows Server 2008 environment. Bring better security, cost-saving technologies and a cloud-ready platform to your evolving server environment. HPE products like Synergy, SimpliVity and the Apollo System for AI and deep learning provide powerful tools that help you address all new IT challenges, greater workload efficiency and easier access to the cloud.

Upgrading to Windows Server 2019 and SQL Server 2017 can be seamless on the Intel® Xeon® platform. Accelerate innovation, deliver business value and increase compliance within your server environment. Don't let legacy infrastructure hold your business back from IT transformation and modernization. Let Intel help you prepare for the future on your own terms.

Reduce the complexity of your SQL Server environment with Cisco UCS servers. Adopt intelligent, fabric-based computing infrastructure that simplifies operations and accelerates application deployment in physical and cloud computing environments. Control, manage and consolidate server workloads and scale your virtual deployments. Cisco-validated designs are built on Microsoft reference architectures, so you get the most out of your SQL Server investment.
We're committed to helping you use technology to achieve resident satisfaction goals, while cost-effectively meeting your care delivery goals. 
Ready to update your server environment?
Appelez le 1 800 972-3922
Ready to update your server environment?
---

---