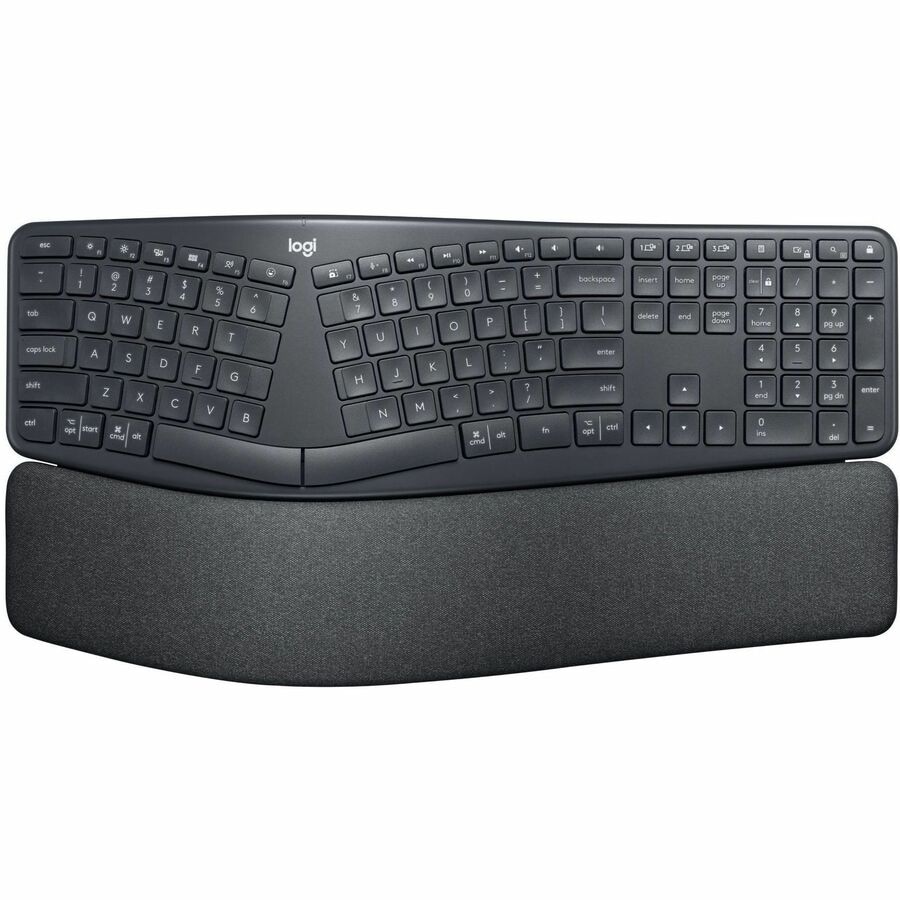 Logitech ERGO K860 Ergonomic Split - clavier
N° de pièce fab. : 920-009166 | N° de pièce CDW : 5936181 | UNSPSC : 43211706

Logitech ERGO K860 Ergonomic Split - clavier
Détails du produit
Caractéristiques principales
Clavier
Sans fil
2,4 GHz
Bluetooth 5.0
Aucune description marketing n'est disponible.
LOGITECH K860 ERGO SPLIT KEYBOARD is rated4.75 out of5 by4.
Rated 5 out of 5
by
STEPHEN M.
from
Very comfortable ergonomic keyboard
The K860 really helped my wrist pain. It's my first time using a split keyboard consistently for multiple weeks, and I can't see myself going back to a keyboard with a standard layout. It does take some getting used to, but the additional long-term comfort is worth the few typing mistakes made in the first few days. Other features like Bluetooth device switching and negative tilt are huge productivity boosters. One downside is that this keyboard has a built-in wrist rest. While it is very comfortable, the gap between the wrist rest and the keyboard can be difficult to clean. Overall, it's a great purchase, and I would recommend it to anyone who's curious.
Date published: 2020-06-24T16:24:53-04:00
Rated 5 out of 5
by
SEAN A.
from
Super comfy and really nice to type on. The split space bar and extra keys are really nice.10/10 product from Logitech
Date published: 2020-06-24T16:24:04-04:00
Rated 5 out of 5
by
CHRIS G.
from
I was a little concerned moving from an older K350 about the keys but the typing feels good even with the shorter keys. This has great wrist support and the key layout feels comfortable. This also supports multiple logitech receivers if you need to support multiple pc's at your desk.
Date published: 2020-03-19T10:47:19-04:00
Rated 5 out of 5
by
RENASHA SILV A.
from
Ergonomic Keyboard
This state of the art ergonomic keyboard is the best. I have tendonitis and a normal keyboard aggravates the problem. This ergonomic keyboard has greatly reduced this problem.
Date published: 2020-04-22T16:15:41-04:00