Protect Your Organization With the Help of Best-In-Class Security Professionals
Security Services Overview
Rely on Our Industry-Leading Security Services
At CDW, we understand the challenges of maintaining highly skilled and motivated cybersecurity professionals. We have cultivated a team of experienced and highly skilled professionals that are experts in the latest cybersecurity technologies you want to implement. Our key to success is the varied and challenging projects our team faces every day. This keeps our team engaged, all the while building more experience. We have a national team available to work both on-site and remote. You can rely on our cybersecurity experts to get the job done.

Multiple Trainers available nationally with real-world, hands-on experience.

Highest level partner recognition for the top security vendors.
Certifications Spanning the
Breadth of the Security Domain
Years Consulting for
Canadian Organizations
Every consultant has a foundation in operational excellence and at least 5+ years of field experience.
We have extensive consulting experience. No matter the size or industry of your organization, we are experienced in solving difficult problems.
CDW has a proven success record with security implementations, custom designs and technology integrations and vendor migrations.

Notre expertise est appuyée par une gamme de certifications de l'industrie et de partenaires.

CDW has the knowledge and capability to offer solutions that will ensure organizations get the most out of their security investments with next-generation security protection.
We invest in our people. Training is integral to ensuring our consultants are up-to-date on the latest security trends, technologies and remediation options. Our consultants regularly attend industry-leading conferences and training sessions to maintain their level of expertise.
The Latest Research from Our Solution Architects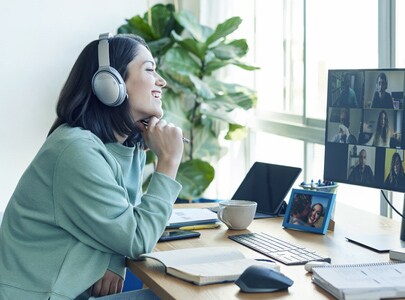 17 juin 2022
Cybersécurité
Déverrouillez l'étude de sécurité 2022
Pour en savoir plus sur l'état de la cybersécurité au Canada et découvrir comment faire progresser la stratégie de sécurité de votre organisation, téléchargez notre rapport.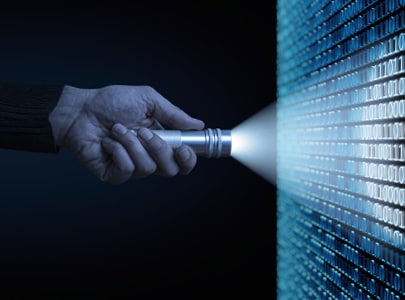 02 juin 2022
Test de pénétration
Éliminer les risques
Comment les organisations canadiennes utilisent les tests de pénétration pour identifier et déjouer leurs principales menaces de sécurité.

28 juillet 2022
Test de pénétration
Le pouvoir de la prévention
Comment les tests d'intrusion proactifs peuvent renforcer votre posture de cybersécurité.
Voir tout
Notre processus de sécurité
Préparer, défendre, réagir.
Nous aidons nos clients à créer et à harmoniser des stratégies et des programmes qui visent à répondre aux risques commerciaux en constante évolution. Cela implique la création d'un plan directeur pertinent et réalisable en matière de sécurité.
Nous collaborons avec les clients pour décider des technologies à mettre en œuvre pour les protéger contre les cybermenaces.
Nous surveillons les actifs essentiels de l'entreprise, réagissons rapidement aux incidents et validons l'efficacité des contrôles de sécurité 24/7/365, afin que vous n'ayez pas à le faire.
Our Next Mission is to Keep Your Organization Safe
Les cybermenaces sont plus complexes chaque jour, mais nos professionnels de la sécurité ont les compétences requises pour vous aider à déjouer les attaquants. Communiquez avec l'un de nos conseillers pour trouver les services dont vous avez besoin pour soutenir votre stratégie de sécurité.


Remplissez le formulaire et un expert en sécurité communiquera avec vous sous peu

Vous pouvez également nous appeler au 800 972 3922.
Our Next Mission is to Keep Your Organization Safe
Remplissez le formulaire ci-dessous ou appelez au 800 972-3922

Our Next Mission is to Keep Your Organization Safe
Remplissez le formulaire ci-dessous ou appelez au 800 972-3922

JS – STICKY NAVBAR ET ÉTATS ACTIFS
CSS – STICKY NAVBAR + CORRECTIFS MOBILES
CSS – CARTES DE SOLUTIONS